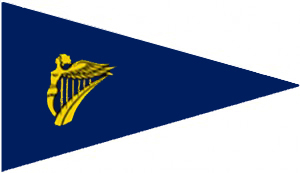 01 Sep

2015 Cobh to Blackrock Race – 12/9/2015
Cove Sailing Club is delighted to announce that The Port of Cork, Union Chandlery, and The Sextant are all sponsoring this years Cobh to Blackrock Race taking place on Saturday 12th September.
Starting at 14:00hrs (dinghies 13:45) off Cobh Promenade the race will continue along its traditional route passing Ringaskiddy, Monkstown, Passage, across Lough Mahon and along to the finish at Blackrock Castle.
All boats are then invited to continue up to the City Quays where complimentary overnight berthing will be provided by the Port of Cork at the Cork City Marina.
All competitors and their guests are invited to attend the prize-giving at The Sextant which is just opposite the City Quays marina. A barbecue will be available together with the Sextant's huge range of top quality beer and wine. Boats staying over will be able to enjoy The Sextants award winning Sunday Brunch from about 11.30 onwards.
As always, the race is free to enter and we will have all the usual prizes (including the ever popular Blackrock shirts) and some of the best trophies around for the lucky winners. We would appreciate it if all boats/crews would come along to support the after race festivities and prize-giving.
An ONLINE ENTRY FORM (entries are now closed) is available and ALL BOATS taking part in this years race must have submitted a completed entry form in order to get a result.
We will maintain the LIST OF ENTRIES received so please check this to make sure we have received your entry and that the details we have are accurate. Please also keep an eye out for the NOTICE OF RACE and SAILING INSTRUCTIONS which will be published on our website shortly together with more details of the day as we get them.