15 Aug

Cobh Peoples Regatta 2015 – Saturday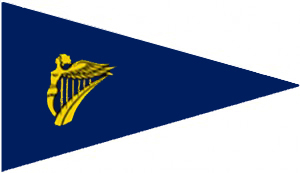 Regatta Saturday is always about dinghy racing. This year Cove Sailing Club was delighted to also host the Rankin fleet for the inaugural Rankin World Championship. Conditions were testing enough with dark clouds overhead, gusty 12-16 Knts wind causing at times a nasty little choppy sea as it blew across the incoming tide. Fortunately the rain stayed away and by the third race the sun had come out giving the competitors relief from what was becoming quite a dark and chilly afternoon on the water.
The race officers sent the boats around 3 challenging courses and with no discards the day was all about consistency and stamina. Kieran and Sam Dorgan showed exactly that and managed to take first place in all 3 races. Jamie McDonnell took 2nd place in each of the 3 races with Chris McDonnell taking three 3rds. Best club boat of the day was Kieran and Bogomel.
The combination of build quality and the experience of the crews meant the Rankins were able to cope with the conditions remarkably well and were a delight to watch as they battled their way round the courses. The O'Keefes with Ewan helming took the first race fairly comfortably with John Doyle 2nd and Ruari Allen 3rd. In the second race the finish line came too soon for Ewan as he finished just a second behind Ruari Allen and John Kidney with John Doyle 3rd. And so it was all set up nicely for the last race until the O'Keefes had to retire before the start. Distant memories of friday nights with Chanteuse and Mystic came to mind as the last race got underway. In the end it was Ruari Allen and John Kidney who took line honours and won the series with John Doyle finishing 2nd and taking second place overall. Despite retiring the O'Keefes finished 3rd overall.
Back to Whitepoint for the prize-giving and a very welcome tea organised by Melissa Pasley. Results for the dinghies are available here.
Thanks to everyone who helped out today – Race Officers, Safety Boat drivers and the shoreside support. It was a really good day for the club and we hope everyone enjoyed it.
Some pictures from the day are shown below: