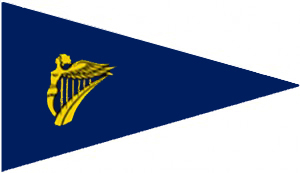 14 Oct

End of Season laying Up Supper 2015

This years laying up supper will be held on Friday 13th November at The Commodore Hotel. Tickets are €35. We will enjoy a complimentary drinks reception in the front lounge from 7.30 pm with dinner to follow at 8.00 pm. The menu is set out below.

As usual we will be awarding the overall trophies for the season and we will round off the evening with a DJ/music until late. The Commodore Hotel is also offering a special room rates for guests. Our laying up supper is our biggest social event of the year and it is an opportunity for members and friends of the Club to meet and share stories of the season past and ideas for the new season ahead.

This year we have tables of 10 available to facilitate crews and groups of friends/family who want to sit together. Email us with the number of tickets you want and we will do our very best to accommodate you. To help us with the planning of the event, we would urge you to please get in touch as soon as you can and arrange to collect your tickets on/before the 9th November. Email us at info@covesailingclub.ie and and we can arrange ticket collection with you.

Please note that we have been asked to remind members of the following:

Under 18's: Persons under the age of 18 are welcome to attend functions provided they are supervised by an adult and vacate the bar by 12.00AM. It is important to remind all persons under 25 years to bring the acceptable forms of identification.
PRESENTATIONS
September League – Class 3 IRC
September League – Class 3 ECHO
September League – Whitesail
Friday Night League – Kites IRC
Friday Night League – Kites ECHO
Friday Night League – Whitesail
"Mary English" Weekend League
"Jim Hennessey" Midweek League
Junior of the Year 2015
Club Person of the Year 2015
Boat of the Year 2015
Foley Rose Bowl
Cove Sailing Club End of Season Dinner Menu 2015
Starters
• Cream of Homemade Vegetable Soup with Soda Bread Muffin
• Pulled Chicken Breast, Streaky Bacon, Black Pudding & Sauté Potatoes on a Bed of Seasonal Leaves & House Dressing
• Crisp Crumbed Fish Cake with Seasonal Leaves & Sweet Chilli Mayonnaise
Main Course
• Oven Roasted Supreme of Chicken with Parma Ham, Herb Stuffing and Onion Mushroom Sauce
• Baked Fillet of Spicy Crumbed Hake on a Bed of Colcannon Potato & Chive Buerre Blanc Sauce
• Peppercorn Crusted Roast Sirloin of Irish Beef, Yorkshire Muffin & Onion Mushroom Sauce
Dessert
• Dessert Medley
Freshly brewed Tea or Coffee