09 Oct

Notice of 2017 Annual General Meeting
NOTICE OF 2017 ANNUAL GENERAL MEETING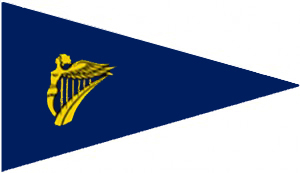 Cove Sailing Club will hold its Annual General Meeting on Monday 20th of November. The meeting will take place in the Community Center Rooms 8 & 9 at 20:00 hrs. I would encourage all members to attend and participate in the proceedings.
Agenda for the AGM will be as follows:
1. Minutes of AGM 2016
2. Matters Arising From Minutes of previous AGM.
3. Report from the Treasurer and appointment of Auditors.
4. Current Marina Project Status
5. Report from the Commodore
(At this point the General Committee shall retire from office)
6. Election of Flag Officers and General Committee members
7. General discussion about club matters
Any member wishing to propose any items or questions for the AGM shall give notice thereof in writing to the Secretary on/before at least fourteen days before the date fixed for the General Meeting. Club members who wish to stand for election as Flag Officers or General Committee members of Cove Sailing Club must notify the Secretary on/before 13th of November 2017.
There are no special motions on the agenda.
VOTING IS RESTRICTED TO FULLY PAID UP MEMBERS FOR THE 2017 SEASON
Kind Regards
Michelle Gray-Mooney
Club Secretary
Cove Sailing Club
juniors@covesailingclub.ie