21 Jul

Cove at Home 2015 Results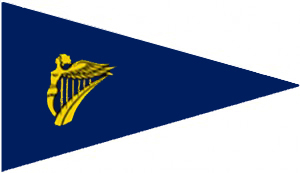 Busy weekend for Cove Sailing Club with Friday Night Racing, Cove at Home dinghy racing on Saturday and the cruisers out for Cove at Home on Sunday. The Juniors had it very tough on the Saturday with squally showers and gusts over 20knts to contend with. All coped extremely well with the conditions and we managed to fit two races in. Jamie McDonnell took first overall with bullets in both races. Conor Pasley second and Chris McDonnell in third. Coming first in the club boats was Conor and Bogomil in a club Topaz. Much needed sandwiches and refreshments were served back at the dinghy park and all the Juniors received medals for completing the series.
Sunday was a completely different story with race officers Gareth Dorgan and Niall Hawes looking for wind about an hour before the 2PM first gun. Fortunately the breeze filled in to provide perfect sailing conditions. The fleet started opposite the Quays and then headed along the Cobh Road to 13, then out to number 10 and after a couple of laps back along the Cobh Road finished opposite the Quays. We had a very jolly prize-giving at the Quays Bar with everyone coming back and enjoying the sunshine. All in all the best days sailing we've had this year so far. We'd like to thank all the boats & crews who came out and supported the event and everyone who helped over the two days especially Rob, Melissa, Michelle, Colin, Niall, Gareth, Cian, Ewan, & David.
Claire Bateman has a really nice write-up in Afloat with some great pictures from Bob Bateman – well worth a look.
Cruiser results are available here and some pics from both days are shown below.